| | |
| --- | --- |
| Posted on December 29, 2019 at 3:30 AM | |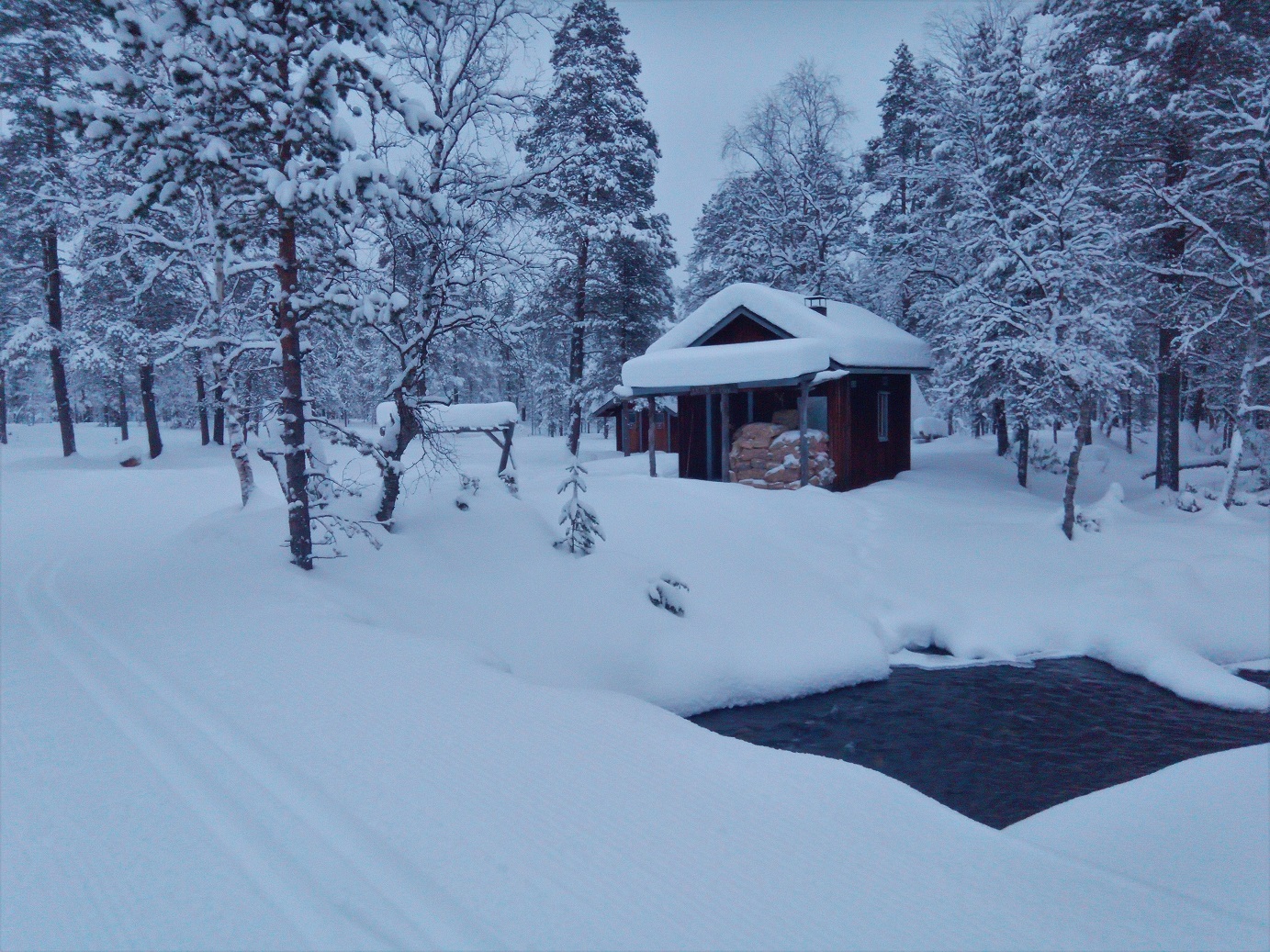 The new year is approaching... One more photo from this snowy nature in Lapland. And those lovey colors of blue! I had to leave from Lapland now. I got some other interesting opportunity to go for. So I´m heading to south. But I keep "living in Lapland" as one possible alteranative for the next years. Well, actually I don´t have any long time plans currently. I think that with open mind the next year can bring something great to my life 
 !
| | |
| --- | --- |
| Posted on December 14, 2019 at 10:55 AM | |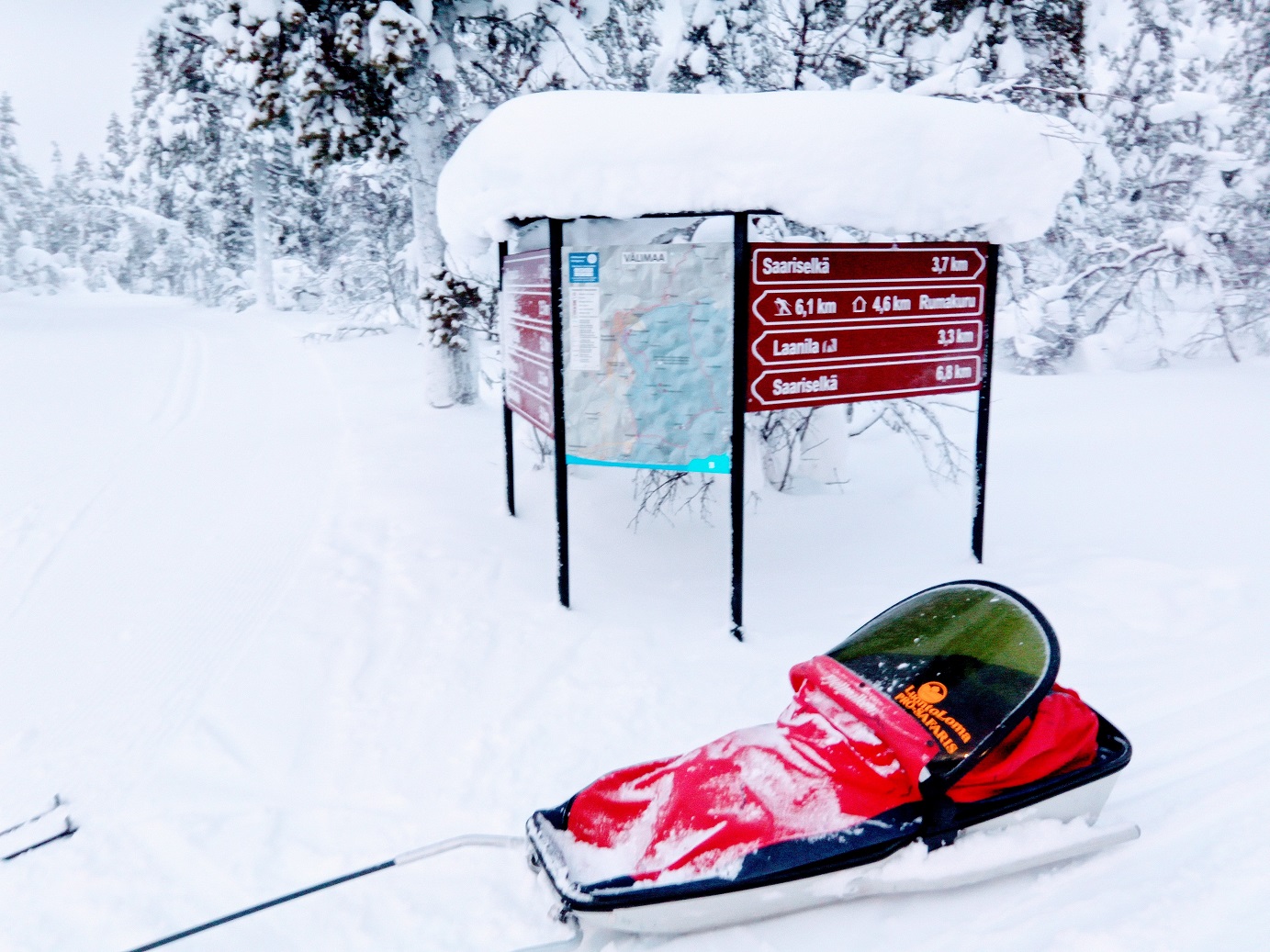 I had a nice time with my sister´s daughter. Works took quite lot from me but we had some time to spent together. Pulling a sledge and skiing was one of our activities. I think we both liked it, though baby was just sleeping when we were at outdoors 
 .
Btw. It´s hard to find a motivation for some school projects when there are so much better ways to spent your time. But I´ll do my best, in everything 
 . ´Cause everyhting got´s it´s time!
| | |
| --- | --- |
| Posted on December 2, 2019 at 10:00 AM | |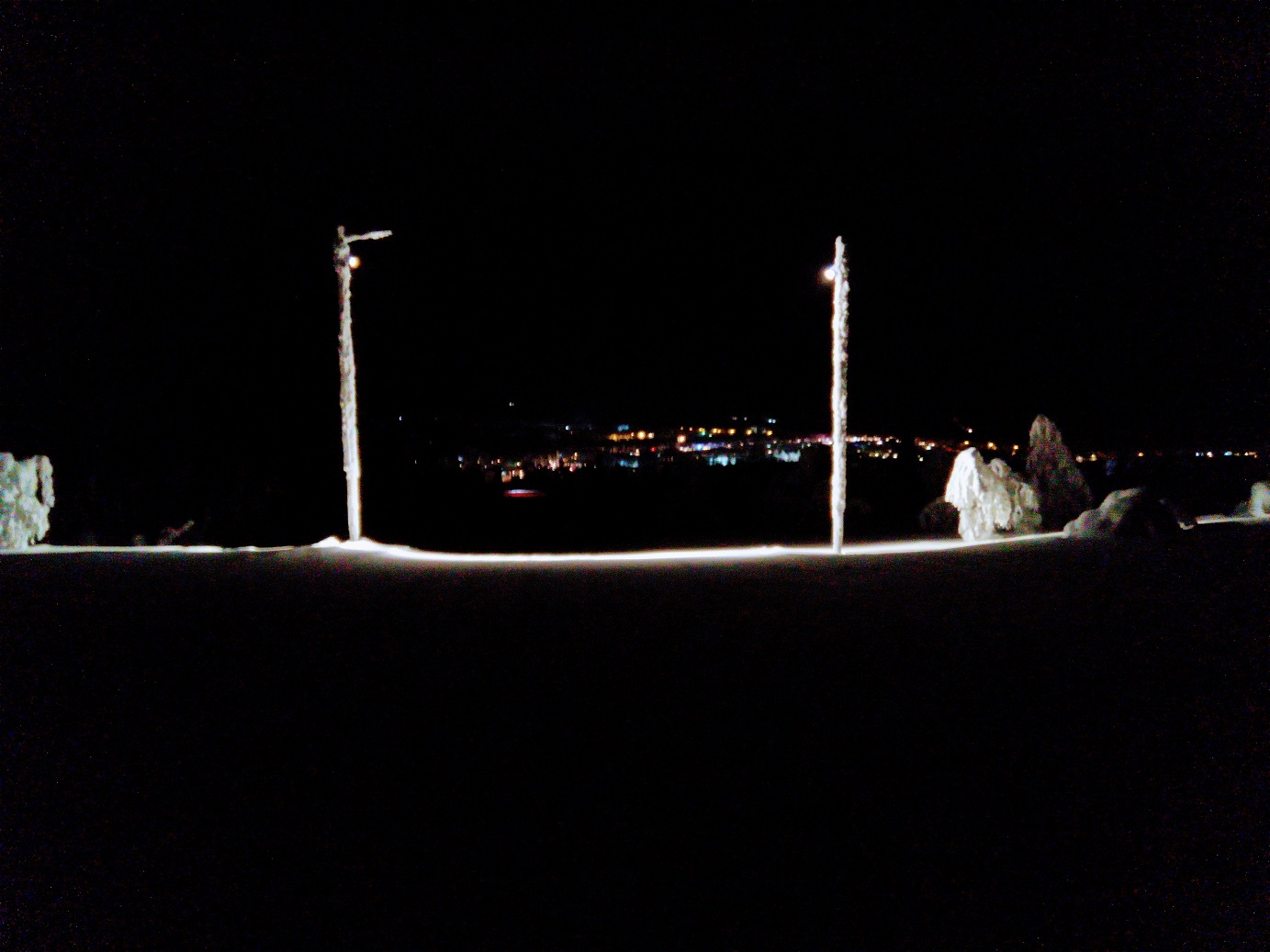 Since the last post I´ve been driving through Finland in different directions: from East to West, from West to East and from East to North. And what now? Some school things need to bee finished soon. After that I can more "seize the moment". Ideas and timetabels for my Spring or further life are pretty open. That´s why "seize the moment" goes for me greatly!
| | |
| --- | --- |
| Posted on November 16, 2019 at 6:45 AM | |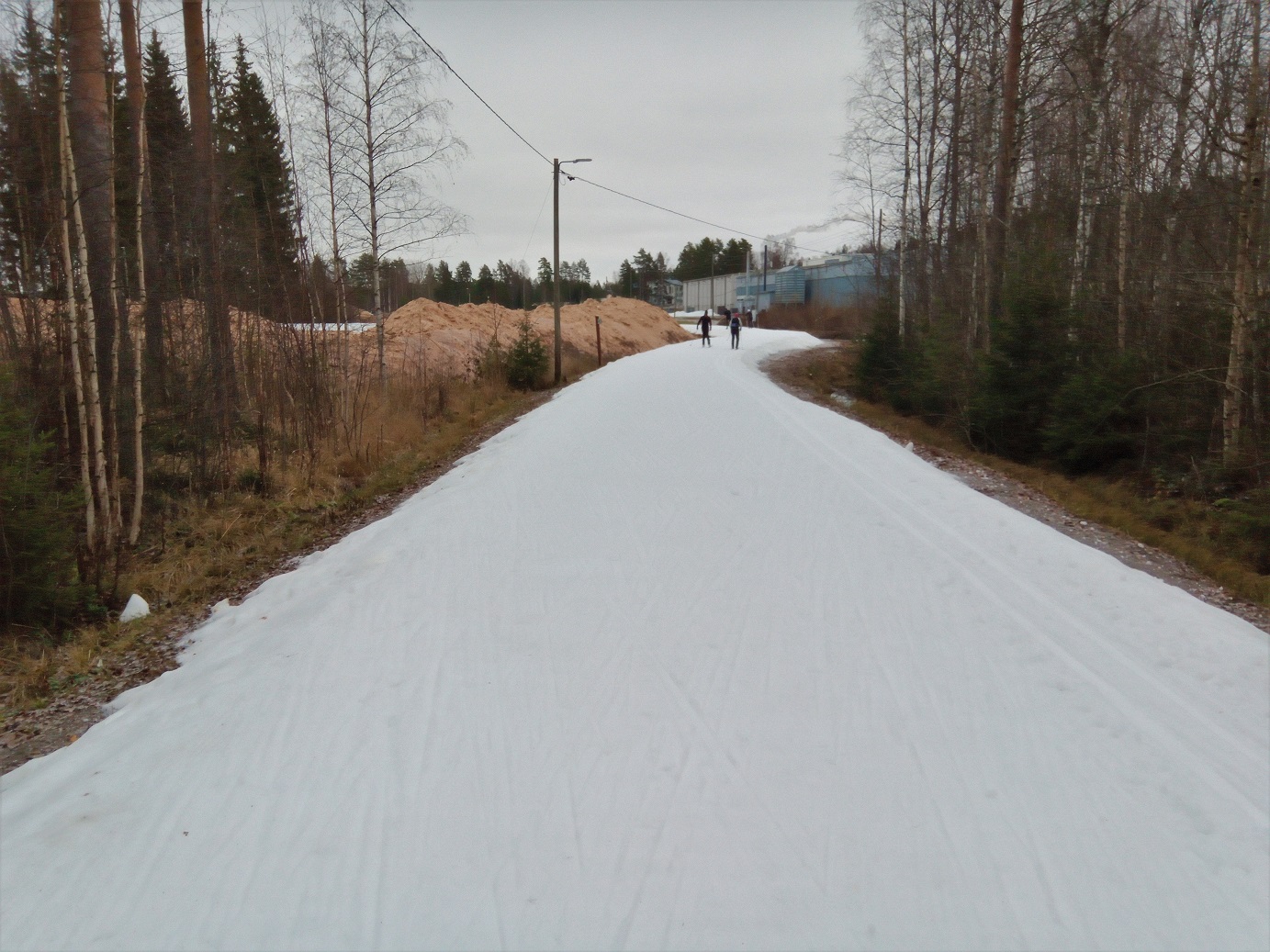 Last weeks the weather has been rainy and quite dark/ gray. I haven´t seen sun for a long time. But life´s not that bad! I just finished my practical training period. Now I´m suppoused to start planning my life a bit futher. Just don´t have energy for that, yet...
Needed something else to think about. What could be better way to relax the brains than some training? First kilometers on skis at this winter are now done. Even though, on 800 meter long track which has been made from last winter snow
 . I forgot my watch to home and counting laps was way too hard. Like it often happens, I lost my mind to wandering around. So I have no idea about the length of my training. Just went easily with the flow 
 !
| | |
| --- | --- |
| Posted on November 2, 2019 at 7:55 AM | |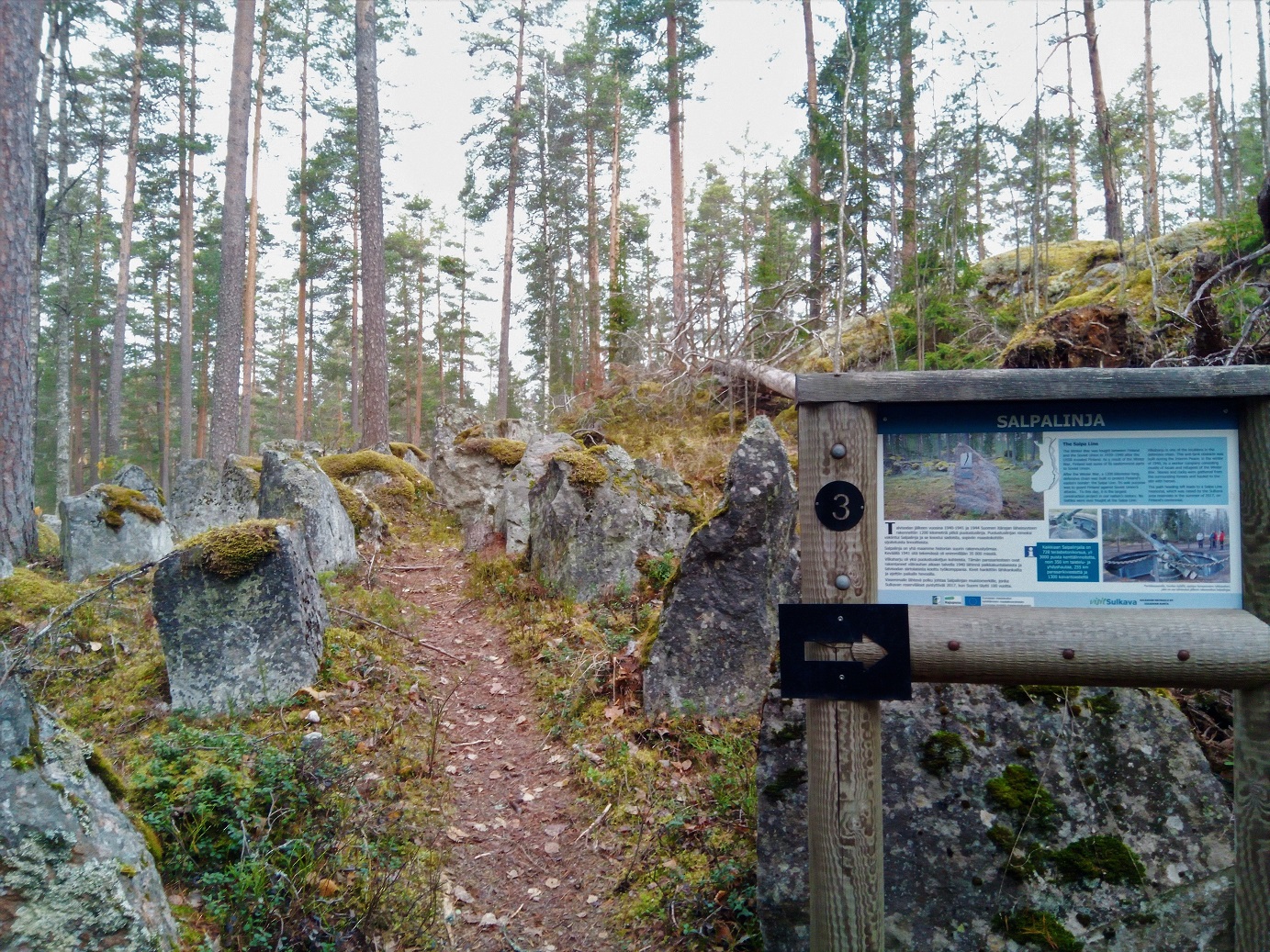 During this week weather has get colder in Finland. Before snow is coming I found couple place to visit. As I decided to give a winter brake for my bike it meant exploring places by feet. City called Sulkava has many places worth to visit. I took two of those for the same day. Firstly I enjoyed marked routes at Vilkaharju. On the route you will find some infrastructure from 2nd World War.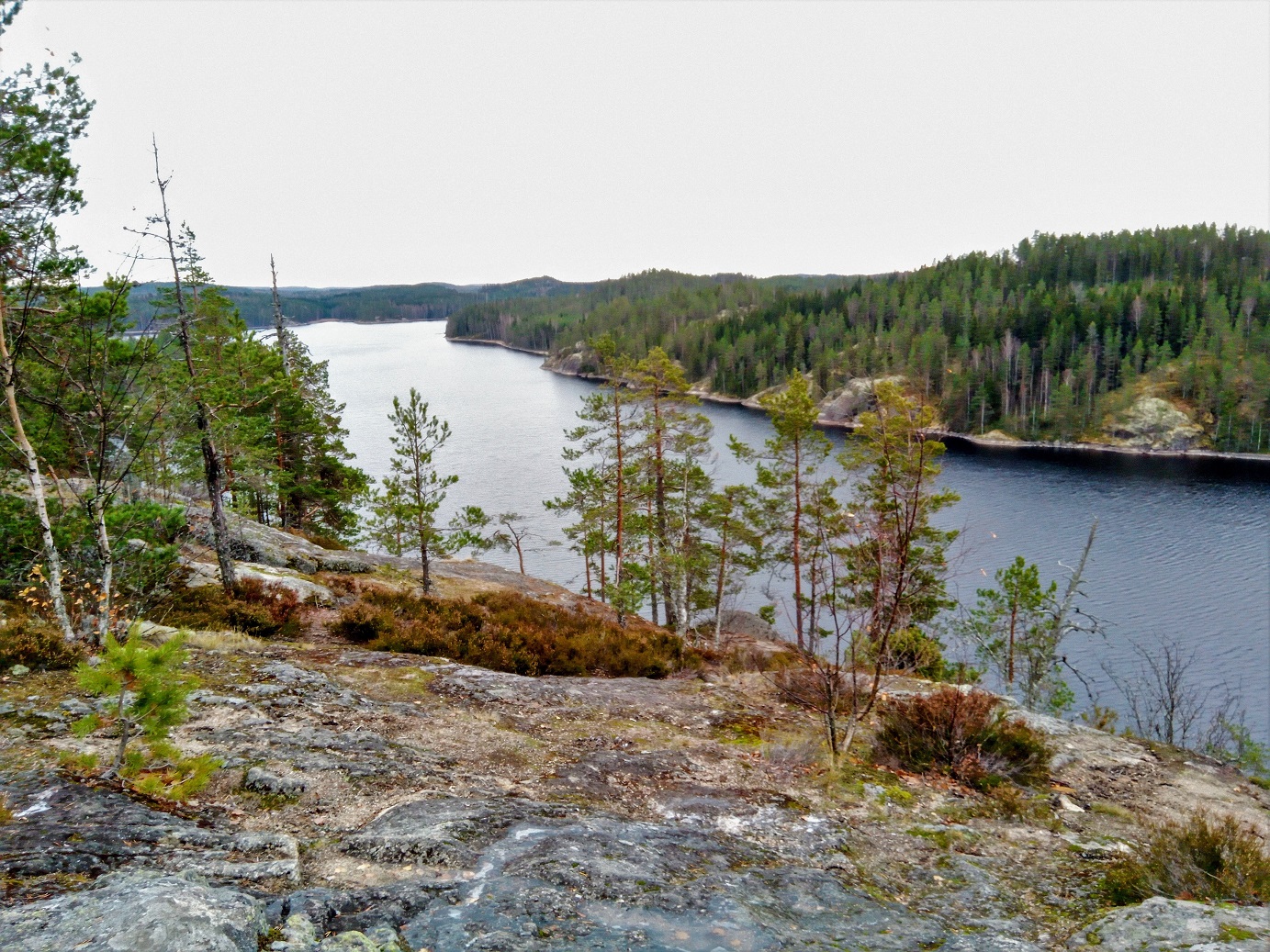 Next I went to see this rock called Pismalahden Linnavuori. It is also historical place. There´s been a fortre approximately thousand years ago. Remaining from that time there are pieces of a stone wall to see. At the top of the hill you´ll find a nice view to lake Saimaa.
http://www.visitsulkava.fi/fi/vilkaharjunluontopolku/

https://www.luontoon.fi/pisamalahti
| | |
| --- | --- |
| Posted on October 26, 2019 at 8:05 AM | |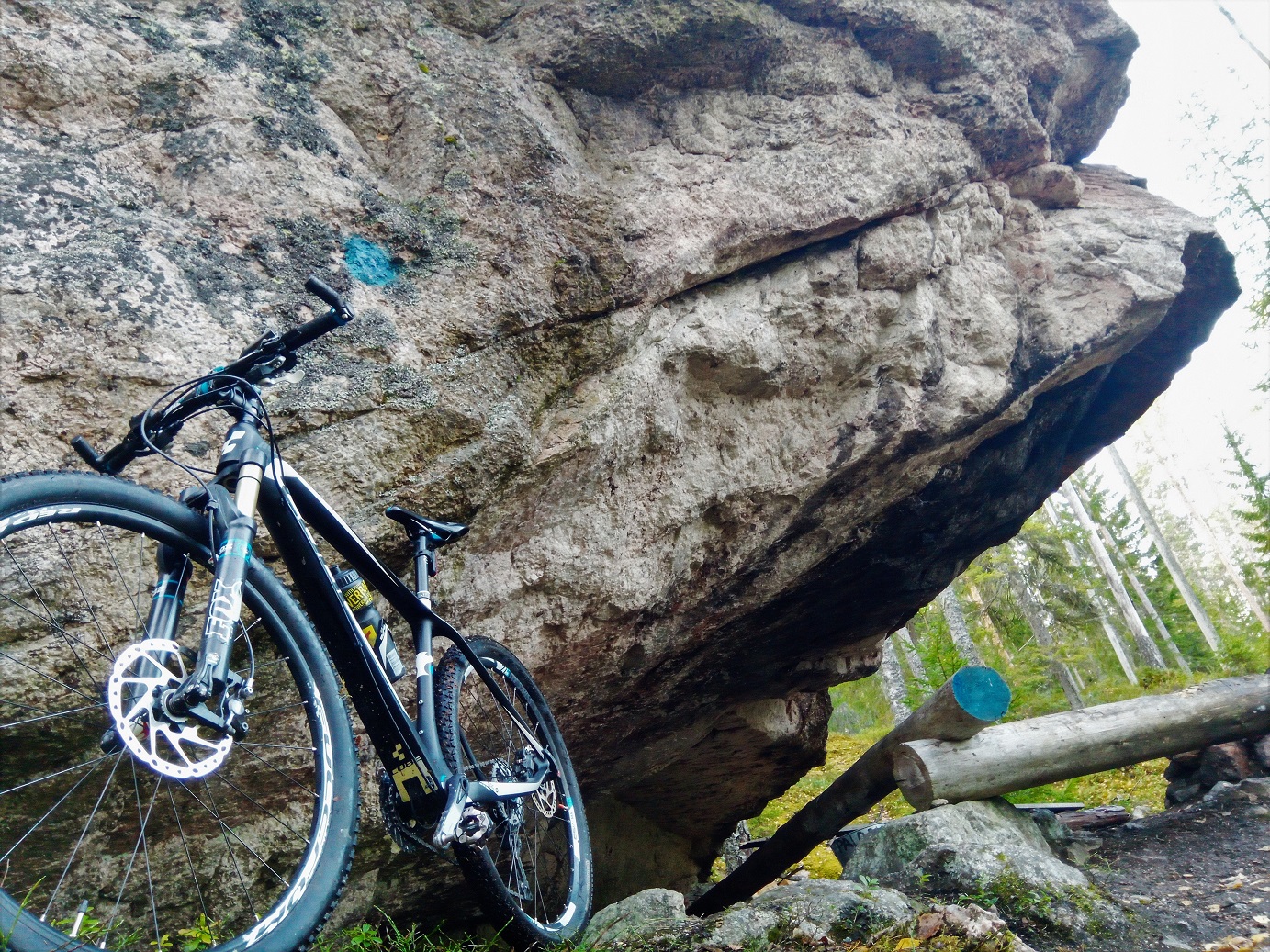 Sometimes I´m wondering does anyone else have this same "hobby" as I´ve got? This hobby is that I´m looking maps and planning trips to new areas. Some places where I haven´t yet visited. I always enjoy to ride a new road or path. I´m creating and updating visual 3D map in my head. Having a day off means having a day to discover the world more. I don´t have to make a trip far away. There´s so much to see in Finland also 
 !
Today I found myself from here, Julunkivi. This trip inclueded quiet countryside roads. Those are the best to ride. You can see some houses, fields, forest and lakes. I like to analyze architecture, farming stuff and the condition of nature. For me riding is not just a physical performance. It´s also a way to raise my awareness.
| | |
| --- | --- |
| Posted on October 19, 2019 at 8:25 AM | |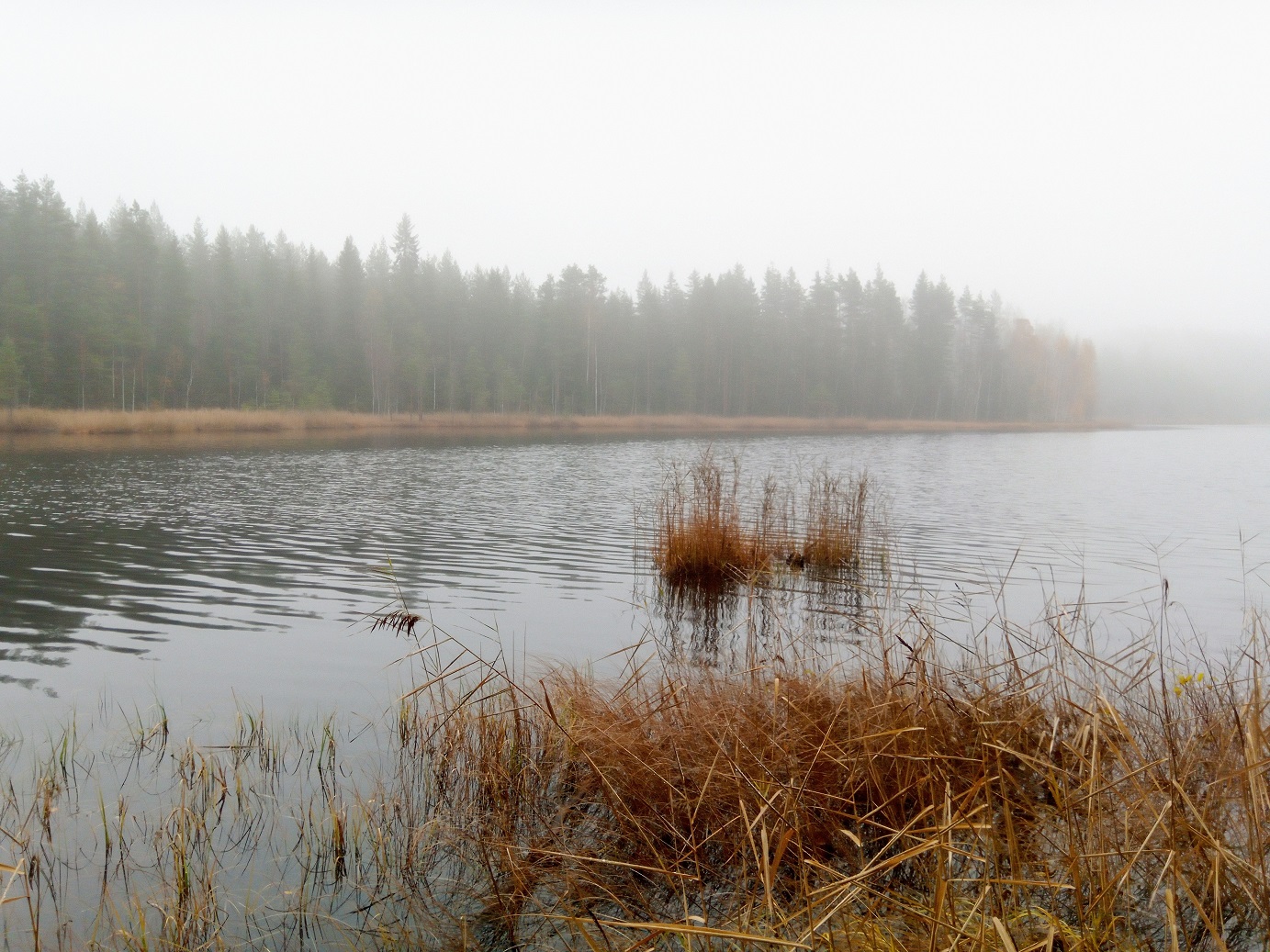 It has come time to settle down for a bit. I started new practical training straight after arrived from Germany. First days were really exhausting. I was tired in every meaning of it. I didn´t had even energy to go for a food store. My mom came for a visit and saved me from starvation 
 .
There´s been a little back problem after last footbal game (3 weeks ago). Today I was finally ready for a bike ride. The nature around my current living area is so great
 ! I rode some new roads for me and saw variety of nature spots. Now I´m feeling more energetic. I think I´m ready to face the tasks that are ahead before the end of this year.
| | |
| --- | --- |
| Posted on October 8, 2019 at 11:50 AM | |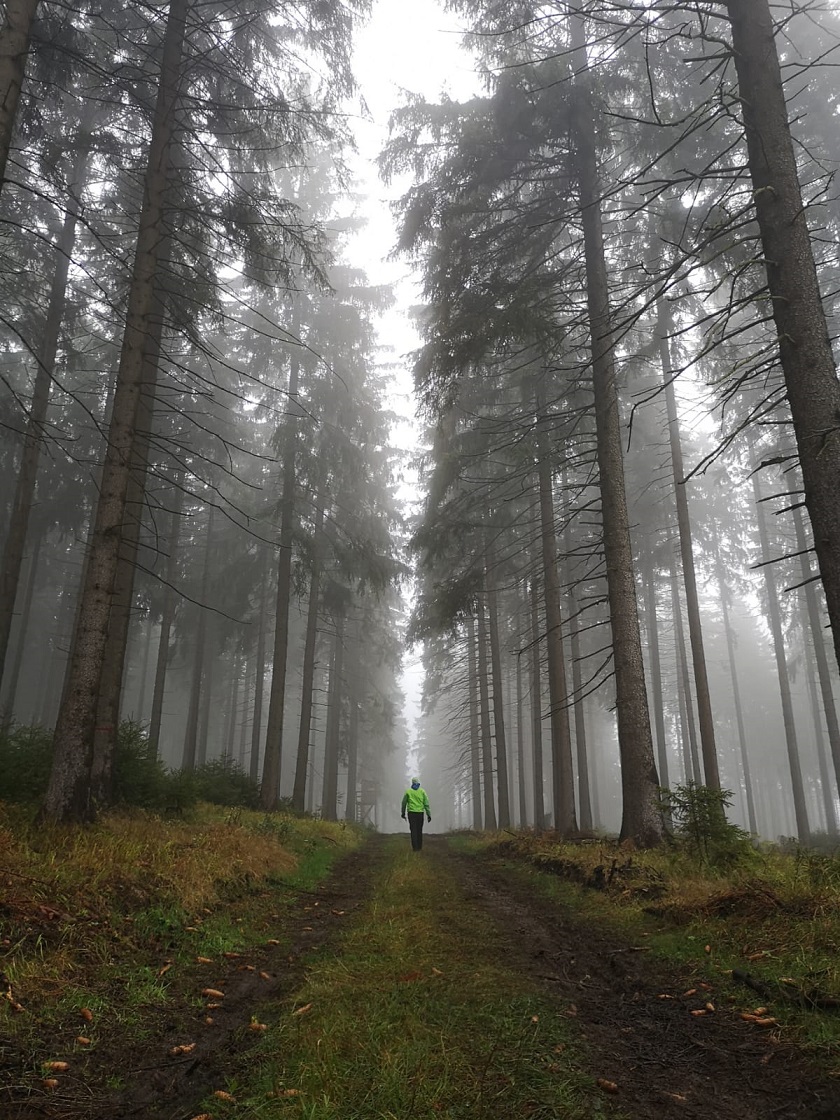 Photo: Tuuli Lehtimäki
Mtbo Junior and Youth European Championships + mtbo World Cup. Those were the races held by Germany. Team Finland took part for there with almost 30 riders. So many youngsters need us to take care of all sort of things. Our team got three team officials. Also many parents had found their way to Germany to cheer up for the team.
https://2019.mtbo-deutschland.de/index.php/home-en.html
https://www.facebook.com/mtbofi/

It was very exotic weather. I had just and just enough clothes for me and some spare clothes for atheletes. Especially during realay the weather was hard for riders (few degrees, rain and wind). Whatsoever, I spent great time with my friends over there. Missing it already 
 !
| | |
| --- | --- |
| Posted on September 29, 2019 at 5:30 AM | |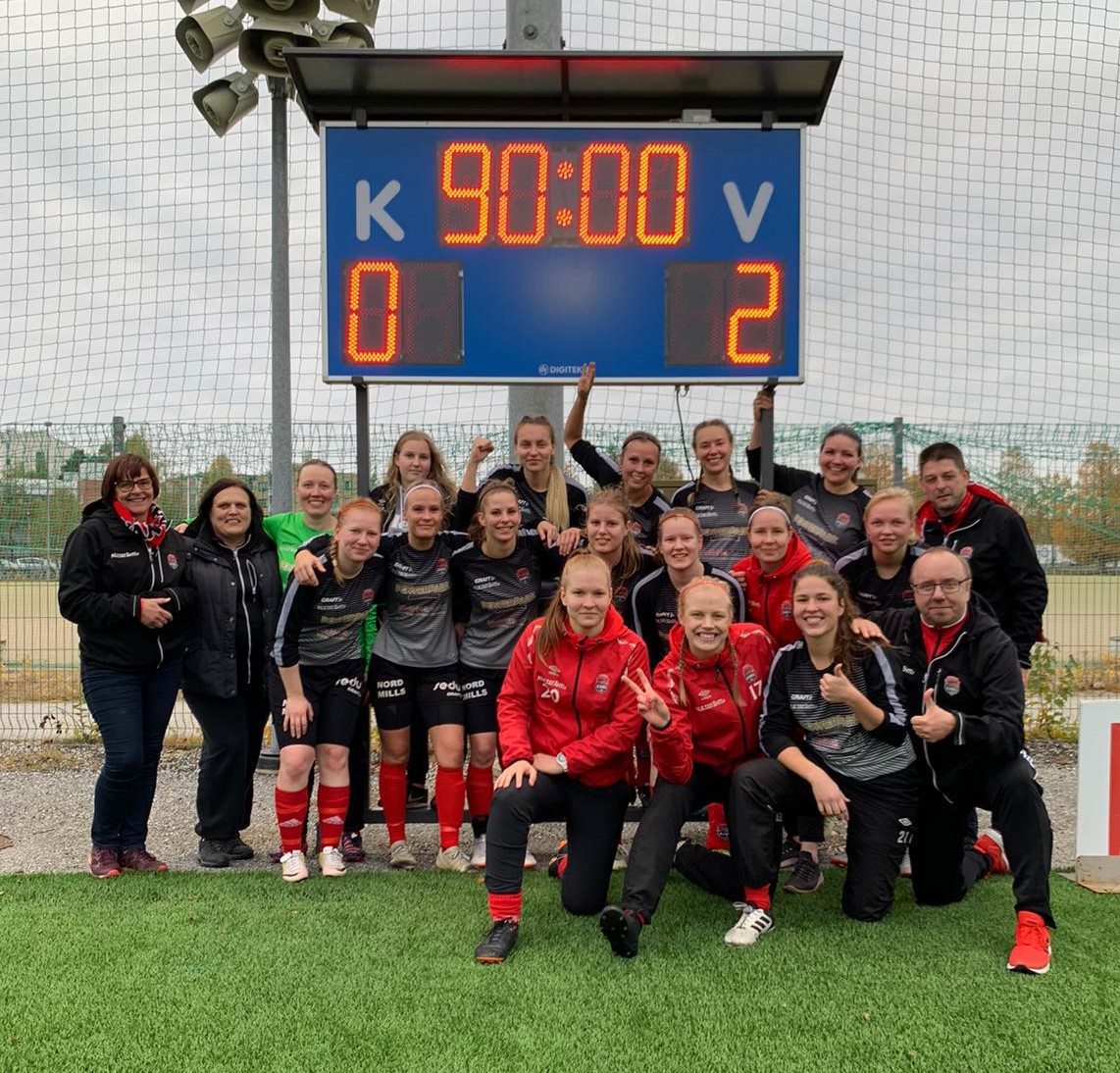 Photo: Juho Övermark
We won yesterday the sesaon last game 2-0! Exciting game from the begining. My team game was bit confused from the start. It took time for us to get it better. 2-0 results tells the rest. We managed to keep the ball out of own goal, so it it was my first "zero goals behind me -game" 
 . But the most important thing was that we made two goals and got full points to home! After this final round my team got 4th place in women´s 2nd division. That´s a really good achievement from a small town team!
Results: https://www.palloliitto.fi/naisten-kakkonen?group=3 ;
And what about the next year? Can´t say anything for that yet. Team will keep going on, but will I be with it. It depends from lots of open questions in my life. Where will I live during next year? That´s one of the biggest question that prevents me to promise anything. But I enjoyed to took part for this team during this season. I´d like to improve my skills as much as I can and be part of football in future too. I also love to have this sort of training where you get easy hits that makes your bones and joints stronger 
 .
| | |
| --- | --- |
| Posted on September 23, 2019 at 4:55 AM | |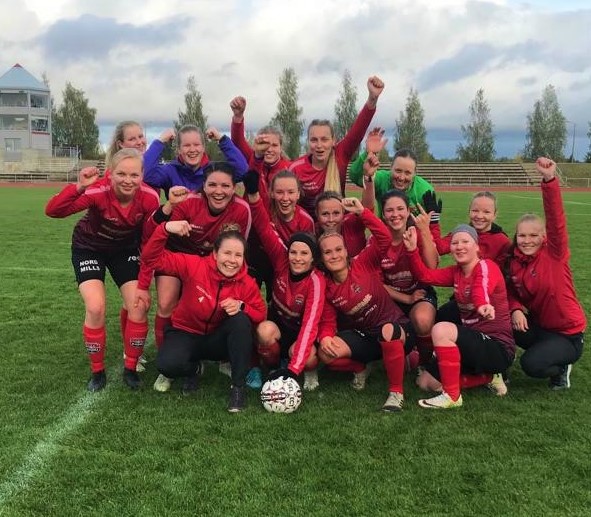 Photo: Anne Annala
I´m sort of a person who drives herself towards new challenges. Not like I have to always try something new or extreme to stay on with life. But when life goes on you´ve just got to face things you never faced before. Has it something to do with this picture? 
Last Saturday we had a game. It was on our home stadium at Kauhava. Yes, I´ve been playing football as long as I learned to walk. There´s also been years when I haven´t belonged to any football team (lack of team or lack of personal health). Now I made my comeback. But this was totally new thing for me: to be a goalkeeper in a real match! Those 90 minutes were one of the longest minutes in my life so far. I was nerves as I didn´t had any routine how to managed my role as a goalkeeper.
At the end my team was really strong and we won 5-1. Yes, I let one goal in. So I could do better performance (means zero goals behind me). On next weekend there´s a chance for that as we´re having this season last game.
https://www.palloliitto.fi/ottelu/1216879