| | |
| --- | --- |
| Posted on September 4, 2019 at 1:35 PM | |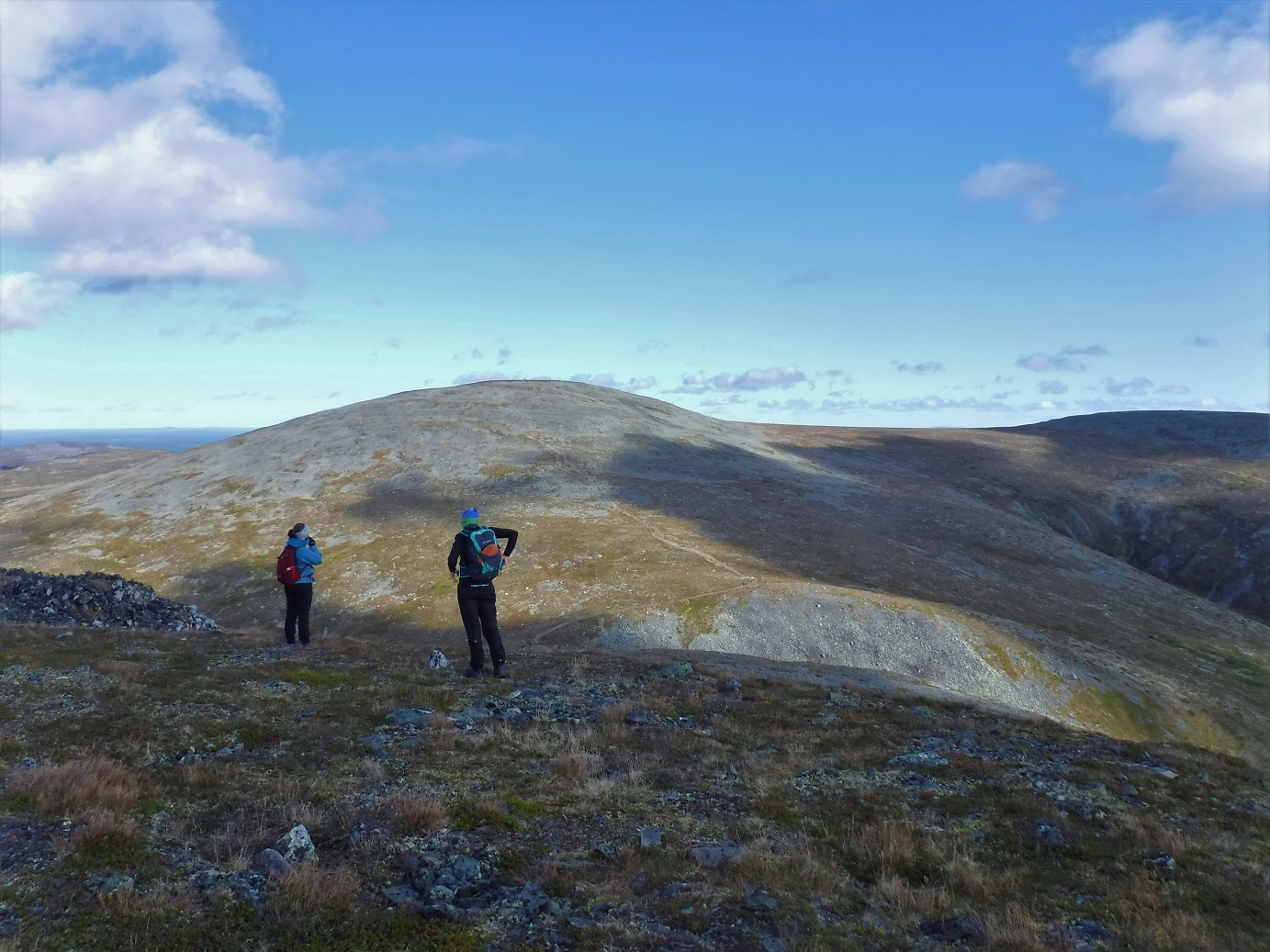 After I gained my energy levels bit higher it was time to head towards north. It meant some hiking and biking with friends in Western part of Finnish Lapland. Of course after disease it takes time before you should do any physical activities. Our trip to north is this time more like "holiday friendly" than any training camp. In this situation just perfect for me 
 . Sure we´ve climbed up some hills and I guess we´re still going to do some activities somewhere up here 
 .
| | |
| --- | --- |
| Posted on August 31, 2019 at 2:30 AM | |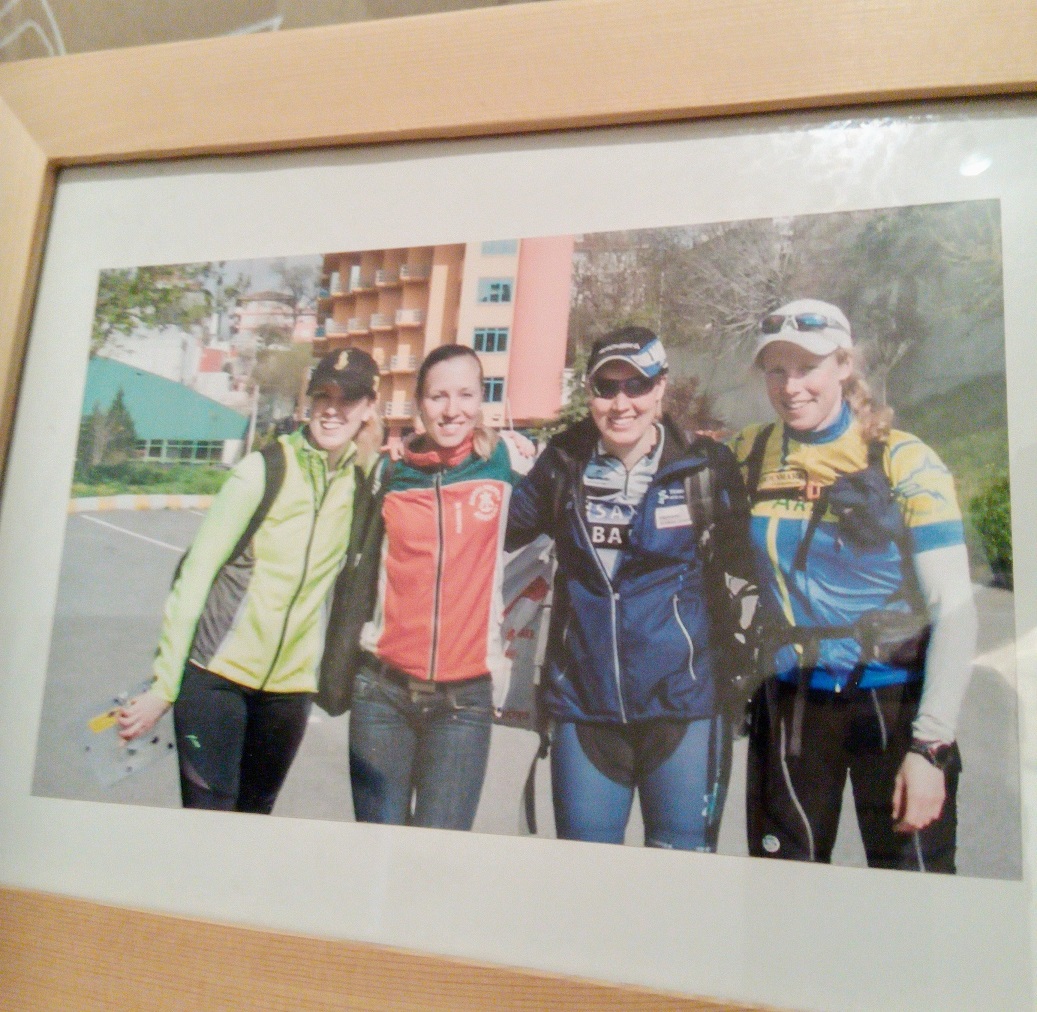 I found this photo from my sisters home. It has been taken in Istanbul. That was great trip some five years ago 
 ! Memories...
And then back to current moment. I already started my next trip after Lapland. This time I was supposed to spend nights in three different places Maalahti-Vesilahti-Vihti. Unfortunately I had to stop this trip already at the first point. My body didn´t want to go with me anymore. All I can do is rest, eat pills and hope that I will get my body back to keep going with me very soon. Cause I´m heading up to north again in few days.
| | |
| --- | --- |
| Posted on August 22, 2019 at 8:20 AM | |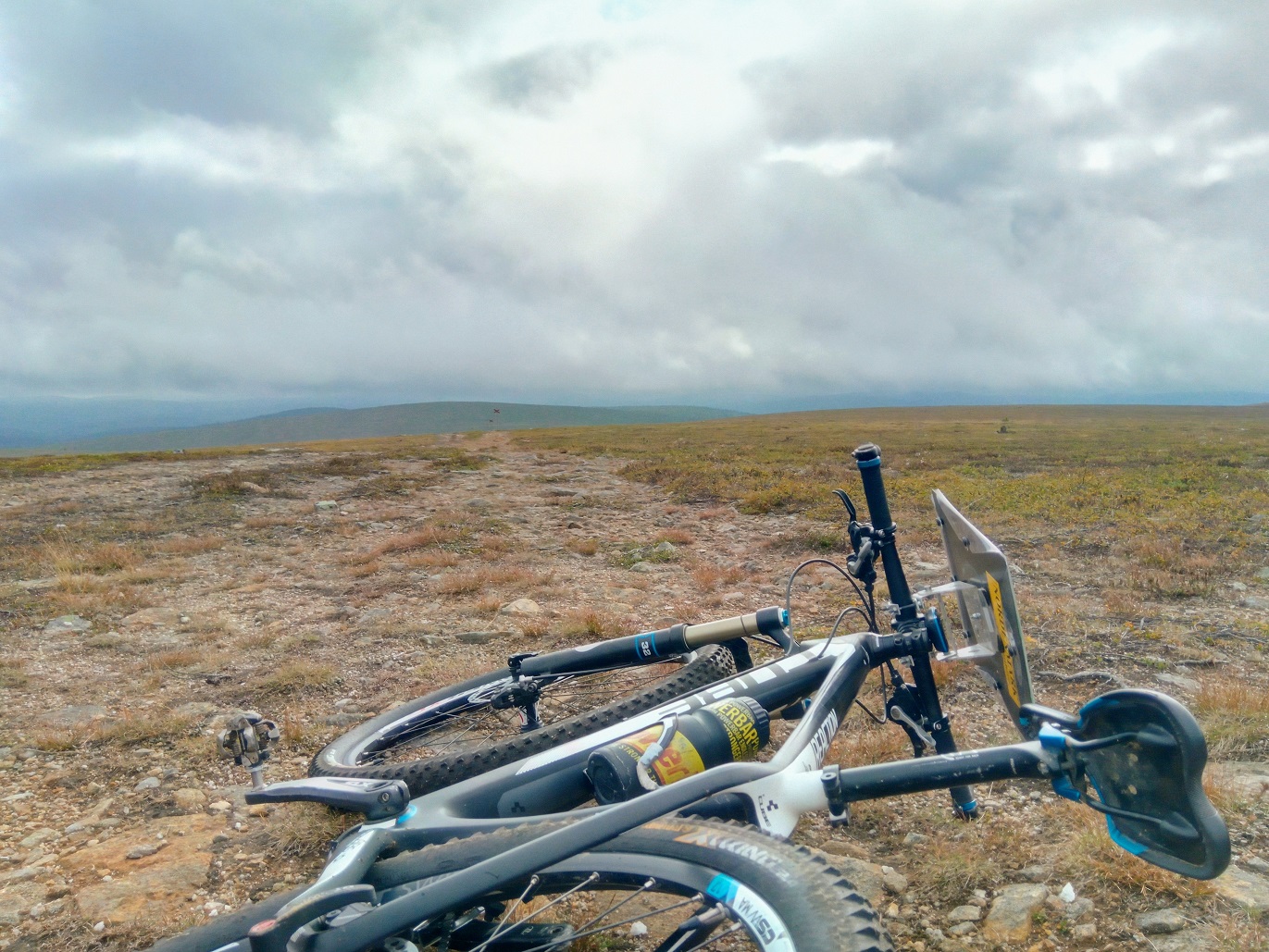 I went to North to have some holiday from everything. Not meaning that my life is somehow too exhausting. Well yes, sometimes it feels like that 
 . You just got to take time for yourself when you got a chance! So, I also went there to check out some possible future plans what comes to work. I´ll do my best and we´ll see what it brings to me. I´ve got many things ahead in this Autumn. Can´t yet even think how´s and where´s my life after New Year 
 !
| | |
| --- | --- |
| Posted on August 18, 2019 at 1:10 PM | |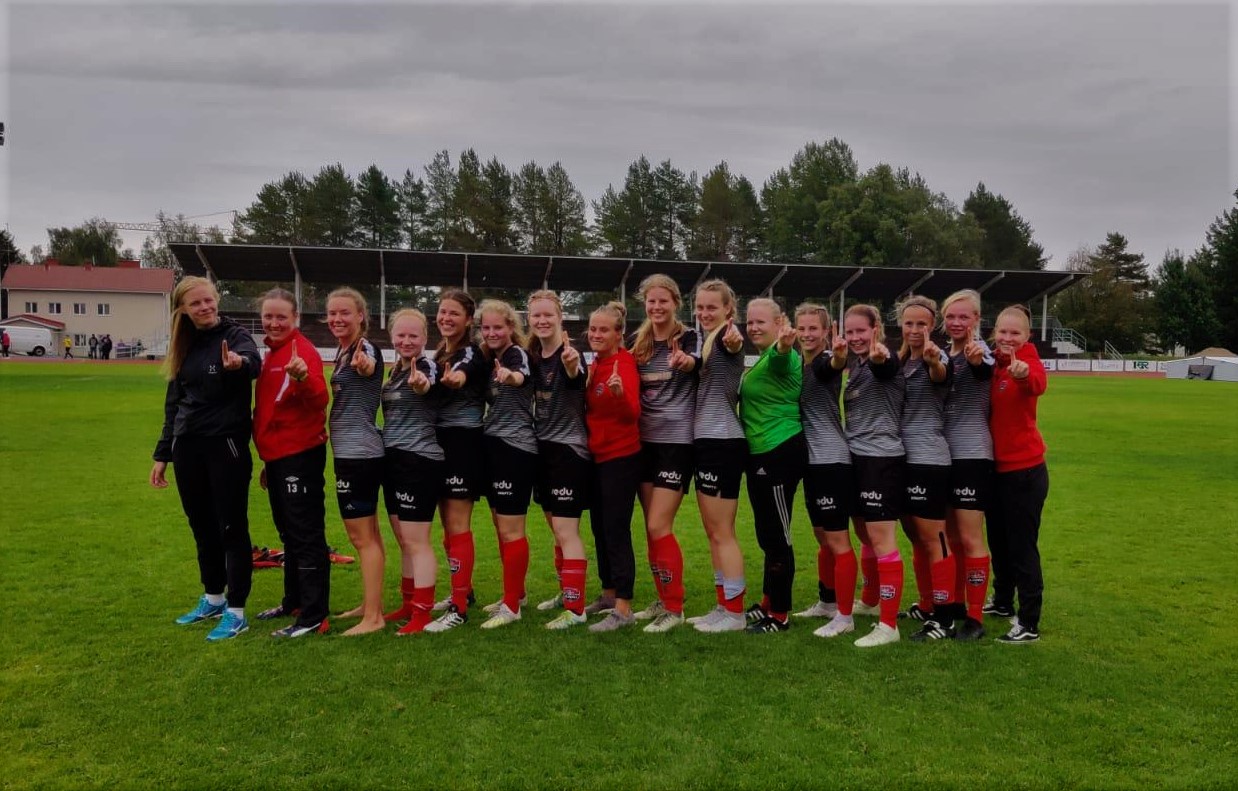 Photo: Jussi Heimovirta
After organizing "things" with a road trip to Kuopio-Savonlinna-Tampere, plus couple trips to Seinäjoki, I had also few days time to rest and recover at home. Not too long
 `cause yesterday we headed to Oulu for a night. Today we had a football game at Tornio. Very exciting afternoon 
 ! The game ended in a draw 1-1! Well deserved point for our team Kanu naiset: https://www.kauhavankanuunat.fi/joukkue4917 . I was not playing so I had energy to drive northern. I´ll tell you later that where did I ended up at this time 
 ...
| | |
| --- | --- |
| Posted on August 11, 2019 at 5:00 AM | |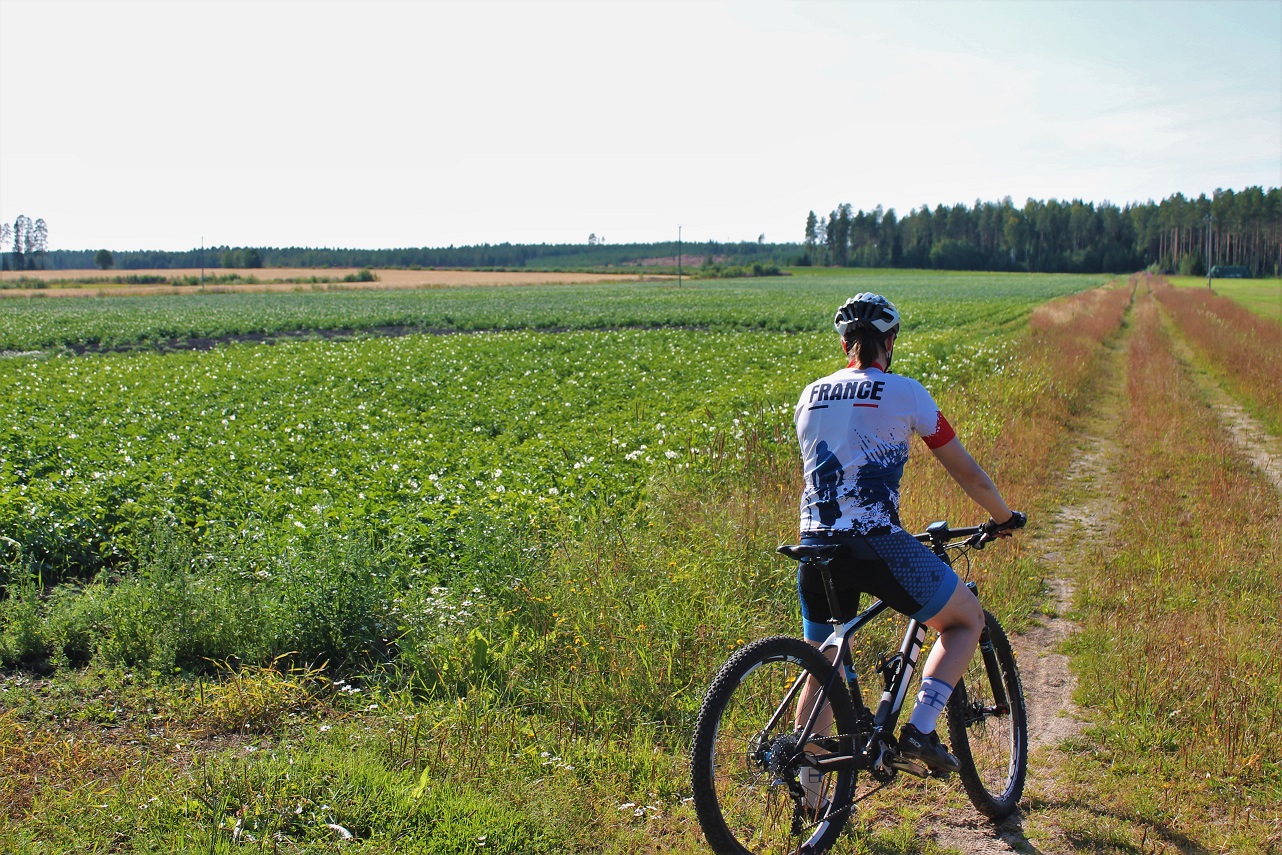 Photo: Helena Hakala
Some concrete memories from World Championships are shirts of different nations. I tested two of them: France and USA. With certainty of a 100% I can said these shirts have not been riding or touching the ground in Purmojärvi before
 . Thanks for Team France Lou Denaix and for Team USA @usmtboteam!
Photo: Helena Hakala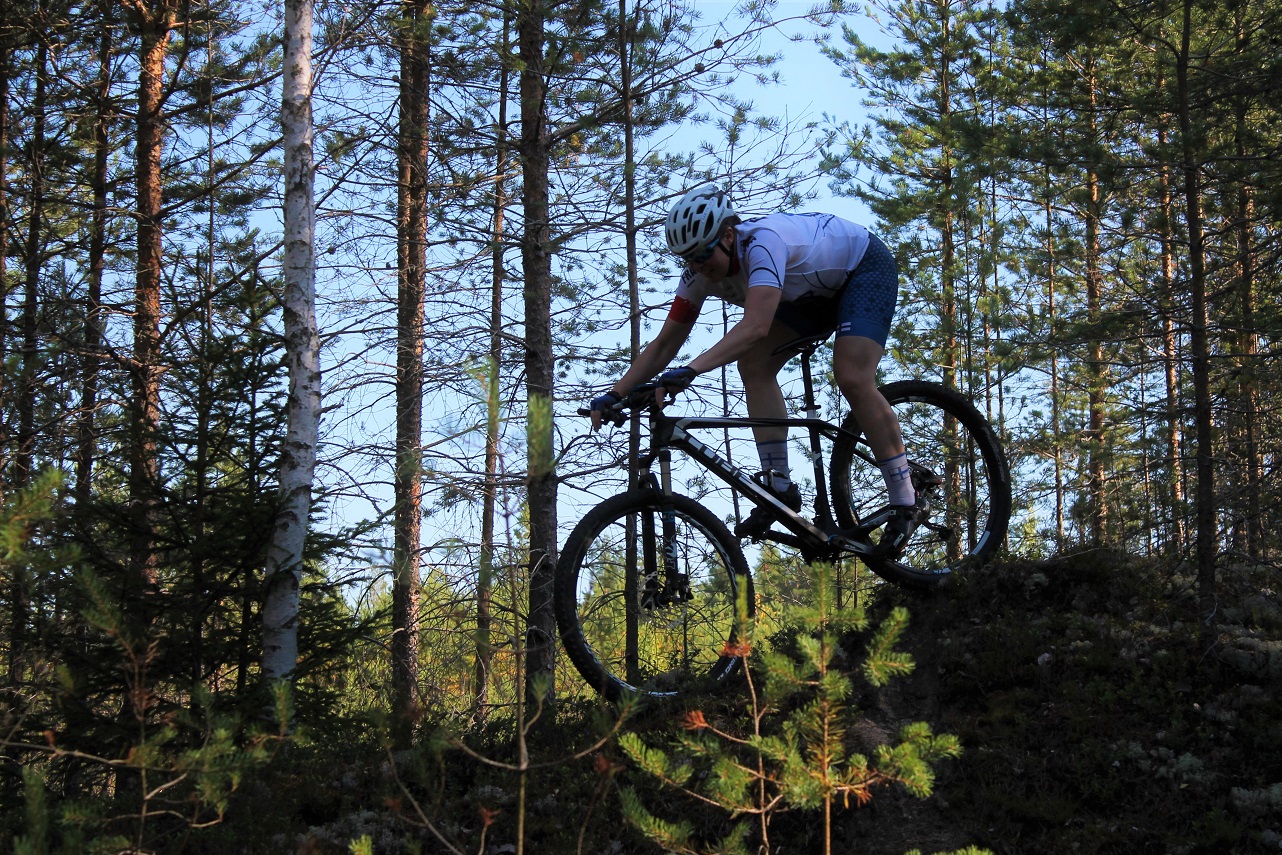 Photo: Helena Hakala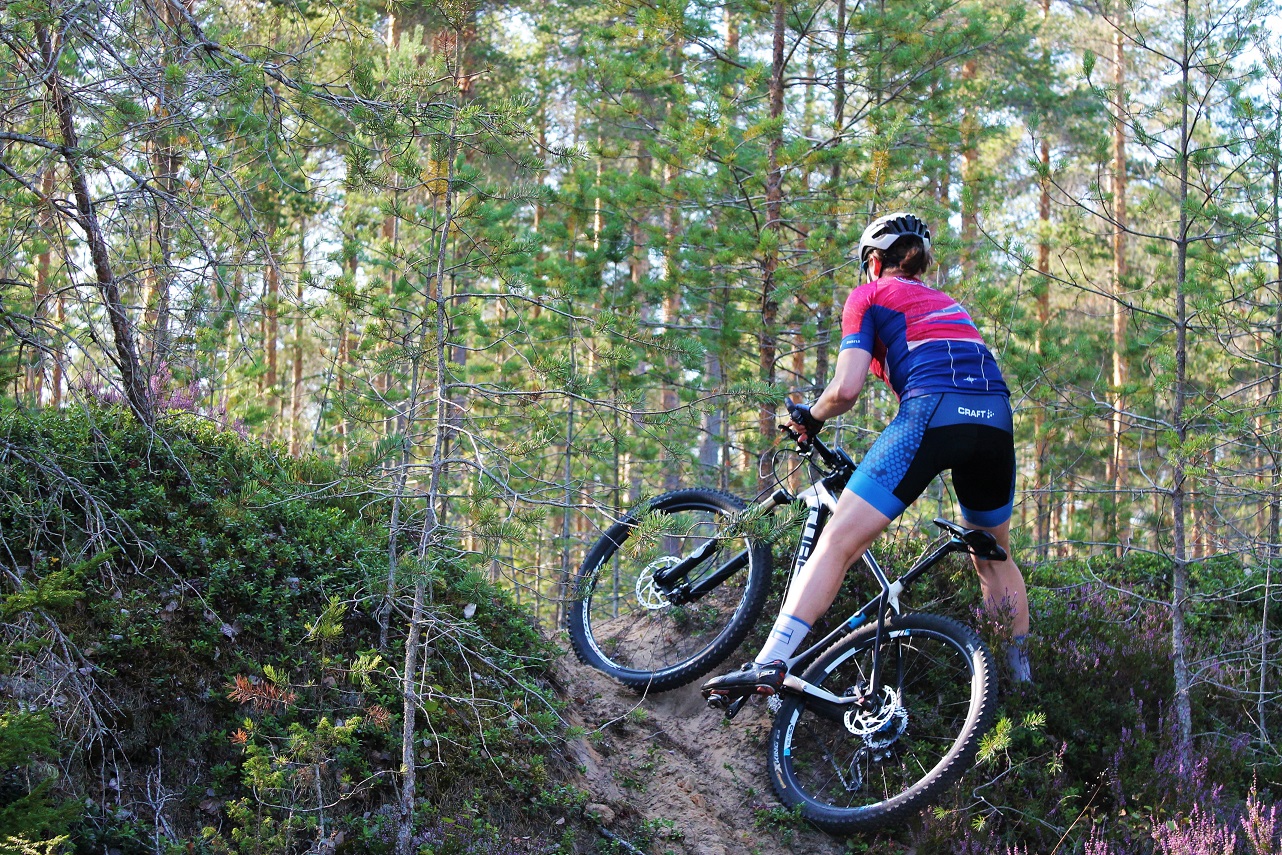 Photo: Helena Hakala
| | |
| --- | --- |
| Posted on August 5, 2019 at 10:10 AM | |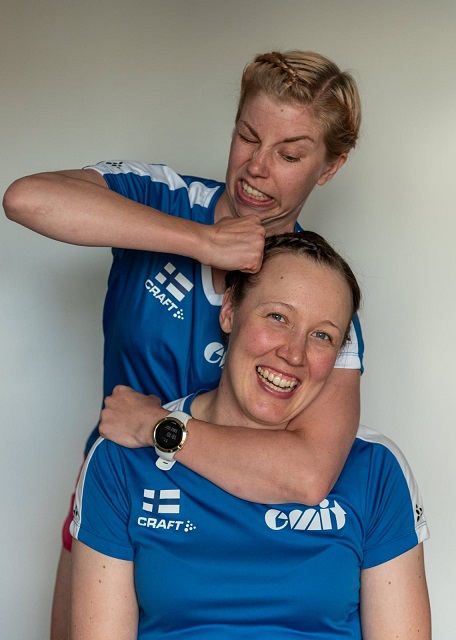 Photo: SSL/  Timo Mikkola
Mtbo World Champoionships. I can say that past ten years it has been my "yearly climax", something special that I am waiting a lot. First World Champs for me were in Denmark at 2009. Each year it have been bit different; different places, weather and so on. But the atmosphere has been the same. I feel it is very welcoming atmosphere. That´s one of the main reasons I love to took part for this event each and every year.
But it´s never 100% sure that you´ve got a place in a team. You´ve got to work for it! Last years I´ve been adapting to my new role in our team. I couldn´t manage the though courses with all that orienteering even in mentally anymore. It really is my past
 .
This current job is full of responsibilty. When we´re working together with my "Super advisor" (can bee seen in picture above text), this all feel hardly even a job. It´s just so much fun that it´s even impossible to explain for people who don´t experience that time with us. So, once again I´m very tired after this intensive trip, but once again, I am full with memories that keep me going on 
 !!!
| | |
| --- | --- |
| Posted on July 15, 2019 at 4:40 AM | |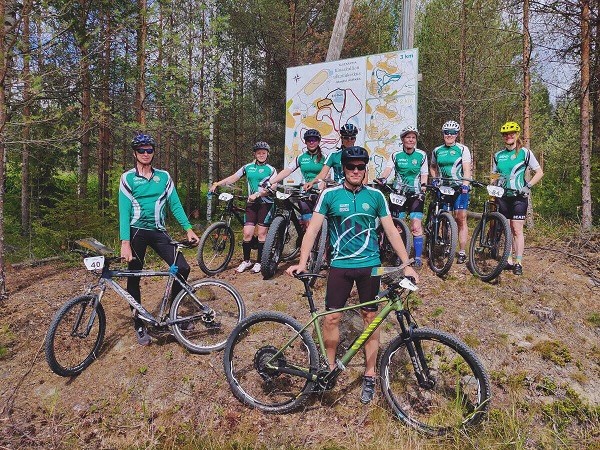 Photo: Katariina Suokko
Our orienteering club Kortesjärven Järvi-Veikot has many mtbo`ers. Yesterday we took part for mtbo event in Jalasjärvi. Good training for all of us, many medals to carry home. New beginners are always welcomed to join us, just contact me! Btw, I started my new career as an aunt couple days ago. Hope that one day I can introduce this sport for her  
 !
| | |
| --- | --- |
| Posted on June 30, 2019 at 12:40 AM | |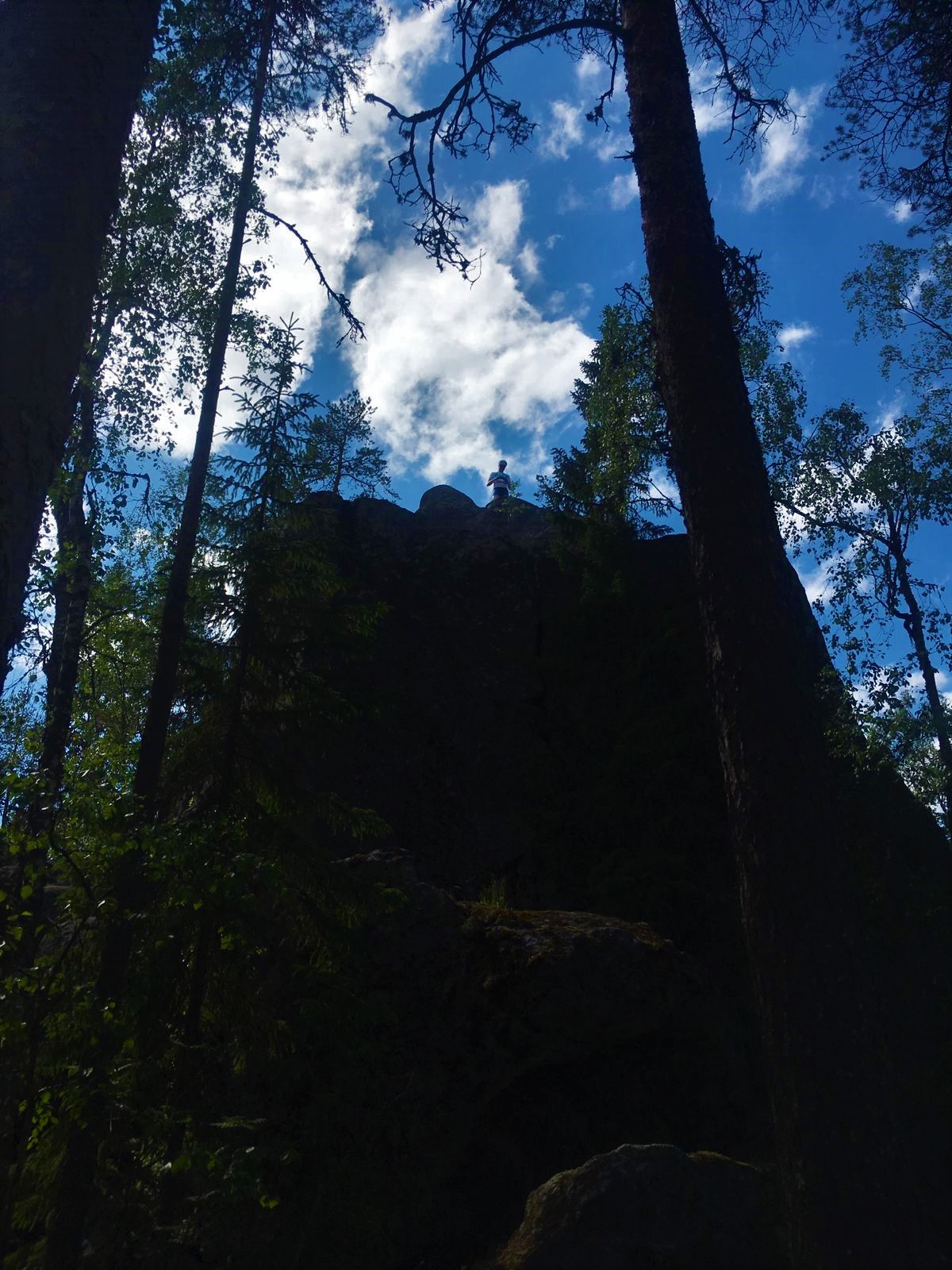 Photo: Helena Hakala
There´s no such an obstacle that I could not get over 
 !
I´ve been raising up my energy levels during past two weeks. I feel like I´m in better shape than year ago. Obivously hot summer and forest works took all my energy at last summer and it was just impossible to train after works. Now I´ve been doing practical trainings on physioteraphy. It´s been physically 100 times easier. I have had energy to keep better care of my body. Maybe that was one reason why I got better "results" from yearly check up in hospital. I will focus for my welfare as good as I can in the future also. As you´re the one who has most effect for your future make the best for it 
!
| | |
| --- | --- |
| Posted on June 16, 2019 at 1:05 PM | |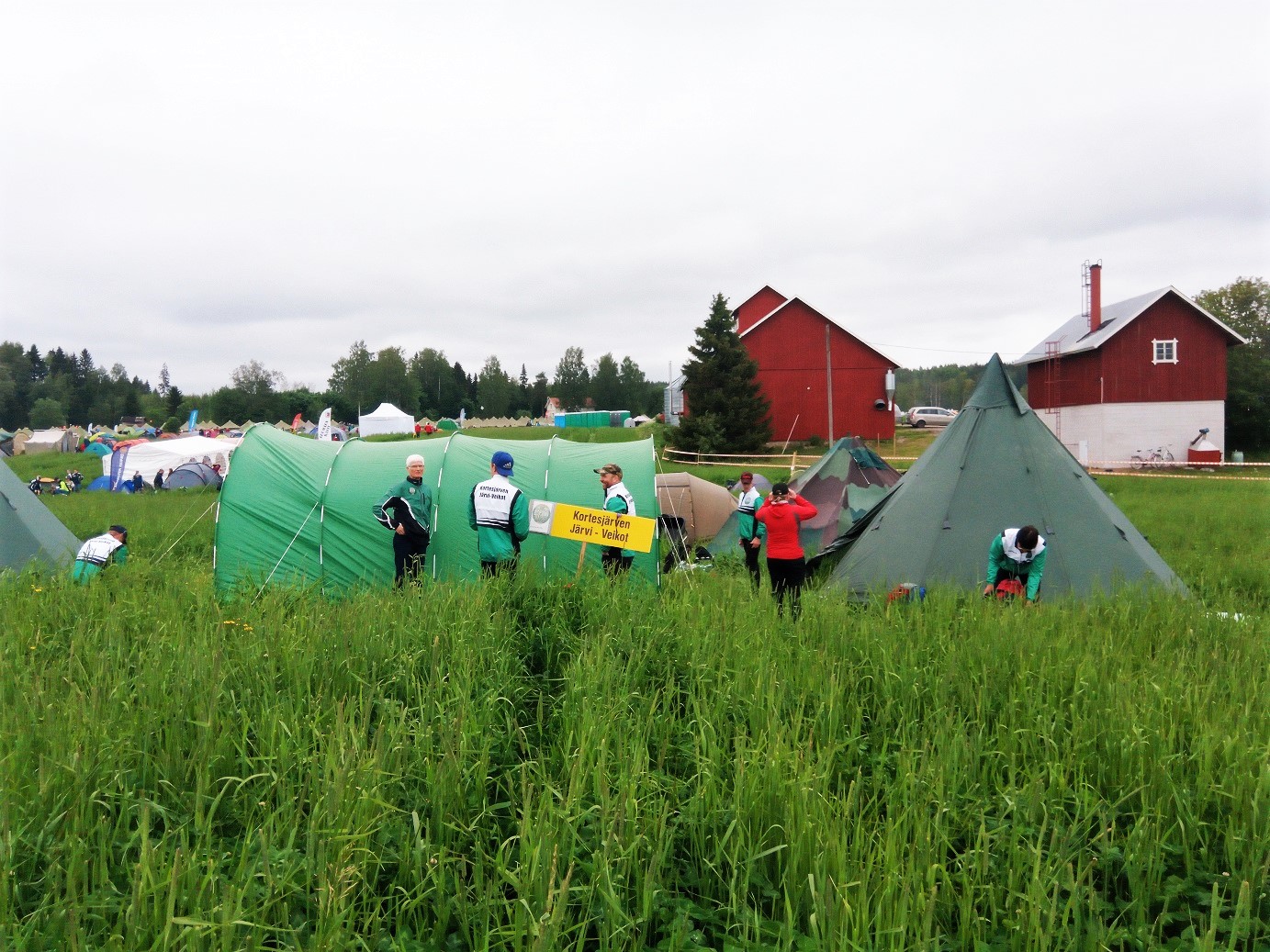 At this year Jukola I had also others to take care. I strated my "manager career" and got one American and one Australian for their first ever Jukola relay. I think they had unforgettable weekend in Kangasala 
 ! I enjoyed but now I´am very tired. I had little bike accident just day before Jukola, which actually didin´t bother my performance that badly. Works, Poland, crash by bike, orienteering, not enough sleep and travelling causes this tiredness. On next weeks I´ll focus on getting back to more enrgetic. But got to go to works also, so no holiday ahead 
 .
Jukola results: https://www.jukola.com/2019/
| | |
| --- | --- |
| Posted on June 12, 2019 at 3:40 AM | |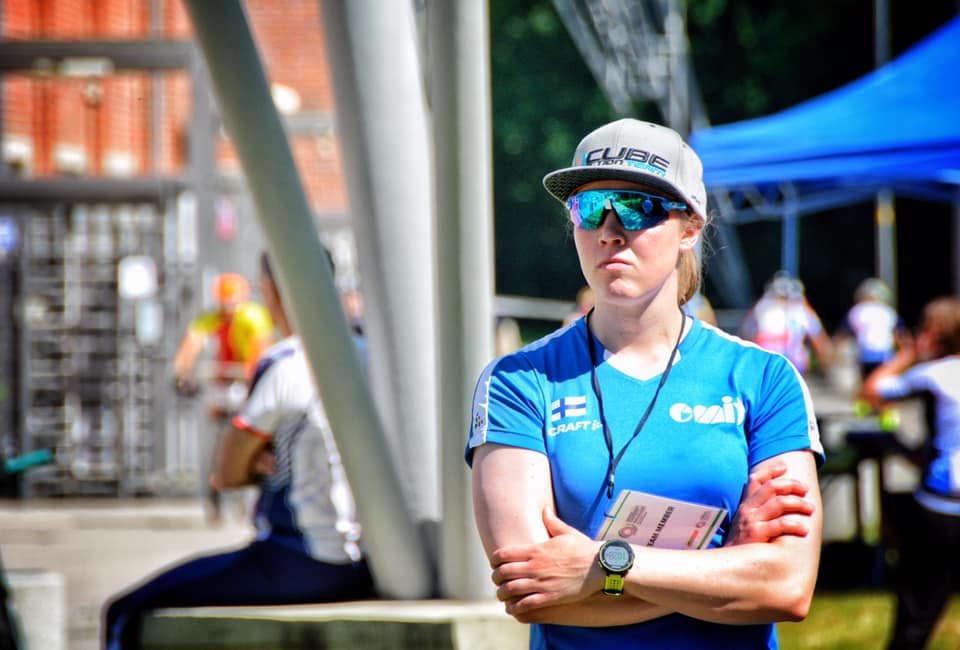 Photo: Laura Scaravonati
European Championships in Poland. Team Finland got some medals to carry home. I´m proud of my team and all members in it! Good trip in every way 
 ! Next bigger event will be World Championships. It means also a bigger team to take care. BTW: This job isn´t always that seriously 
 .
Results from Poland races: http://emtboc2019.pl/live/