| | |
| --- | --- |
| Posted on September 23, 2019 at 4:55 AM | |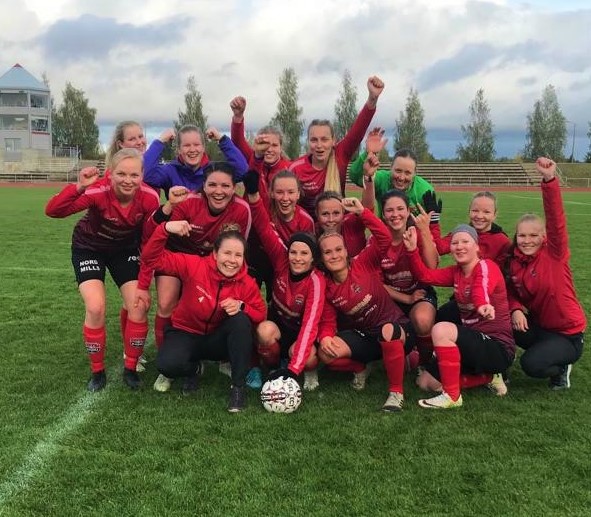 Photo: Anne Annala
I´m sort of a person who drives herself towards new challenges. Not like I have to always try something new or extreme to stay on with life. But when life goes on you´ve just got to face things you never faced before. Has it something to do with this picture? 
Last Saturday we had a game. It was on our home stadium at Kauhava. Yes, I´ve been playing football as long as I learned to walk. There´s also been years when I haven´t belonged to any football team (lack of team or lack of personal health). Now I made my comeback. But this was totally new thing for me: to be a goalkeeper in a real match! Those 90 minutes were one of the longest minutes in my life so far. I was nerves as I didn´t had any routine how to managed my role as a goalkeeper.
At the end my team was really strong and we won 5-1. Yes, I let one goal in. So I could do better performance (means zero goals behind me). On next weekend there´s a chance for that as we´re having this season last game.
https://www.palloliitto.fi/ottelu/1216879

Categories: 2019