| | |
| --- | --- |
| Posted on September 29, 2019 at 5:30 AM | |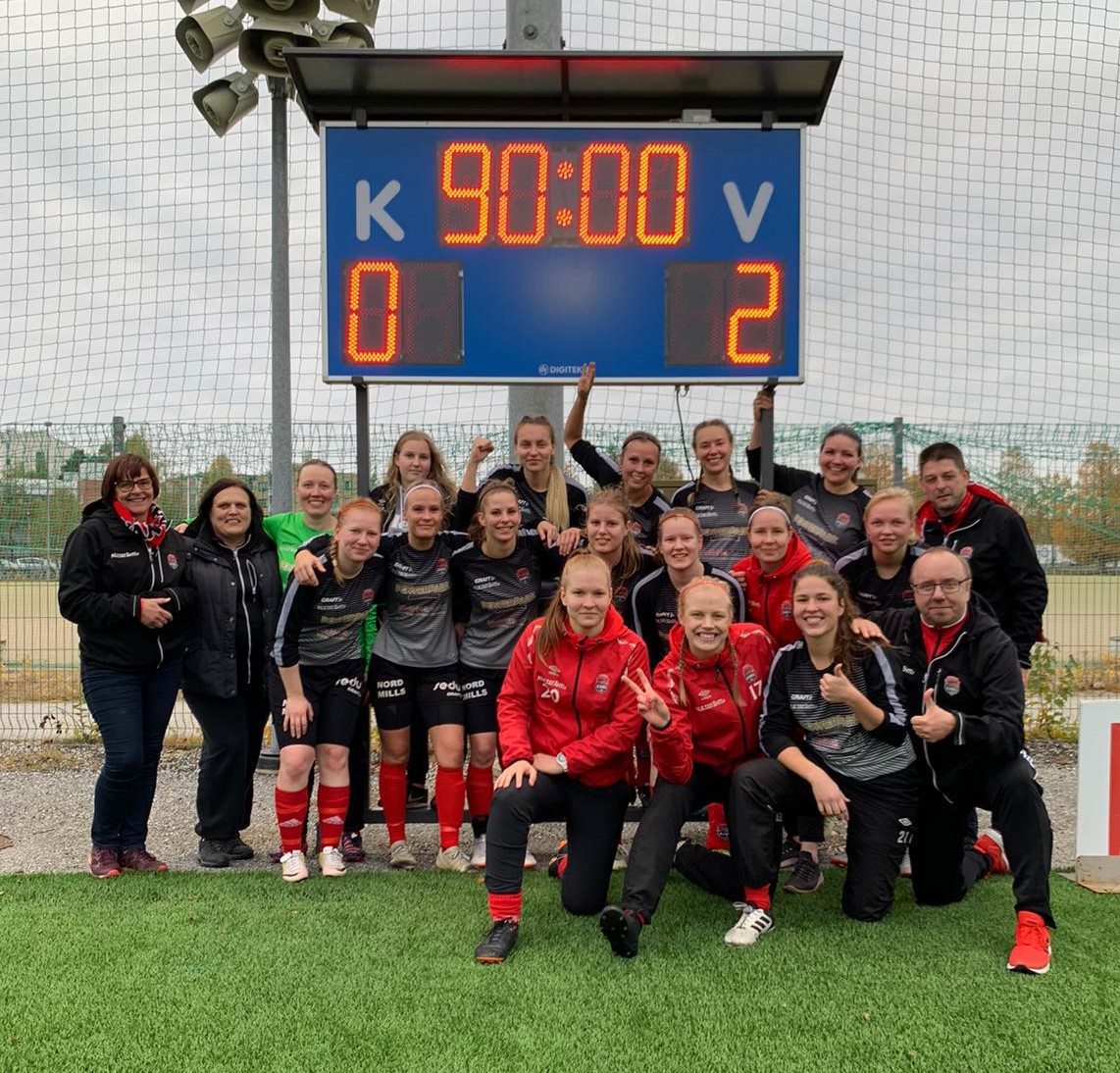 Photo: Juho Övermark
We won yesterday the sesaon last game 2-0! Exciting game from the begining. My team game was bit confused from the start. It took time for us to get it better. 2-0 results tells the rest. We managed to keep the ball out of own goal, so it it was my first "zero goals behind me -game" 
 . But the most important thing was that we made two goals and got full points to home! After this final round my team got 4th place in women´s 2nd division. That´s a really good achievement from a small town team!
Results: https://www.palloliitto.fi/naisten-kakkonen?group=3 ;
And what about the next year? Can´t say anything for that yet. Team will keep going on, but will I be with it. It depends from lots of open questions in my life. Where will I live during next year? That´s one of the biggest question that prevents me to promise anything. But I enjoyed to took part for this team during this season. I´d like to improve my skills as much as I can and be part of football in future too. I also love to have this sort of training where you get easy hits that makes your bones and joints stronger 
 .
Categories: 2019